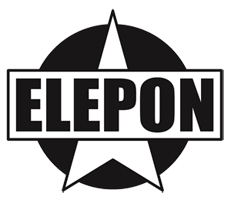 Corrosive liquid chemicals, acids, alkalines, photograph developers, photograph filters, bleaches, inks, alkaline batteries, storage batteries
Seawater, saltwater, pure water, soy sauce, vinegar, sauce fermentation, juices, plating solutions, surface treatments, filters
Medical equipment, scientific instruments, isothermal tanks, pharmaceuticals, chemicals, cosmetics, electronic component etching equipment, photographic plates, dyeing equipment, waste liquid treatment equipment, processes, hot water circulation intakes, freezers, water-cooled show cases, air conditioners, drink vending machines, ice machines, laboratories, test chambers, test plants
The material of the impeller that contacts the liquid must be selected to match the above applications. Please contact ELEPON when selecting a model.
For alkaline liquids at high temperature or that are subject to extreme changes in temperature (caustic soda, plating solution, etching solution, etc.)
Some models cannot be used depending on the chemical handled.
Please inform us of the name of the liquid you will be using.